Billy Price

Born November 10, 1949 in Passaic, NJ, the "East Coast King of blues-eyed soul" & Pittsburgh PA's dynamo Billy Price initially gained notoriety as vocalist on two records by legendary guitarist Roy Buchanan ("That's What I'm Here For" , "Livestock") before creating his own Billy Price and the Keystone Rhythm Band in 1977, which recorded four critically acclaimed albums over the next 13 years ("Is It Over", "They Found Me Guilty", "Live" & "Free at Last").
In 1990 Price formed the Billy Price Band and released the 50s homage "Danger Zone" for Corona Records. "The Soul Collection" followed before Price enlisted the legendary Swamp Dogg to produce the excellent "Can I Change My Mind", which in addition to a unique take on the title cut included several new songs from Dogg (Jerry Williams).
Price signed with Bonedog Records, Price & band and dropped "East End Avenue" in 2006. Price then released a trio of albums with Dxiefrog before returning on Bonedog with an album of duets entitled "This Time For Real".
Album Discography
w/ Keystone Rhythm Band (Billy Price)
"Is It Over?" (Green Dolphin 1979)/"They Found Me Guilty" (KRB 1981)
1. Eldorado Cafe
2. She's Tough
3. Is It Over?
4. Slip Away
5. You Left the Water Running
6. Lickin' Stick
7. Please Send Me Someone to Love
8. Steppin' Up in Class
9. Ace of Spades
10. Let's Get Married
11. I Had It All the Time
12. A Nickel and a Nail
13. Hijackin' Love
14. Tell Me
15. Nothing Could Change My Mind
16. Hold Back the Night
17. I Feel Good
18. The Jury of Love: Cry Cry Cry/Bp's Dream/Eight Men & Four Women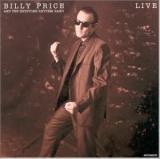 "Billy Price & the Keystone Rhythm Band Live" (Antenna 1984)
1. I'm So Glad
2. Precious, Precious
3. Good Time Charlie
4. Since You've Gone Again
5. Eldorado Cafe
6. I'm Sick Y'all
7. One Man, Two Lovers
8. I Can't Lose the Blues
9. Turn Back the Hands of Time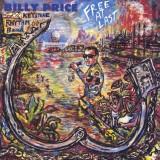 "Free At Last" (Antenna 1988) LISTEN
1. Slipped, Tripped, and Fell in Love
2. Who You're Workin' For
3. Real Time
4. I'm Gonna Win the War
5. Still Ain't Had Enough
6. Free
7. Livin' With a Stranger
8. Absolute Love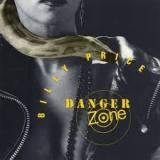 "Danger Zone" (Corona 1993)
1. Who Will the Next Fool Be
2. It's Later Than You Think
3. You Don't Exist No More
4. T-Bone Shuffle
5. Fool's Paradise
6. The Big Question
7. Early in the Morning
8. Danger Zone
9. You've Got Bad Intentions
10. I'll Take Care of You
11. I'm Shakin'
12. Shake, Rattle, and Roll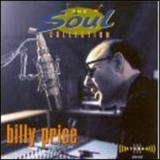 "The Soul Collection" (Corona 1997)
1. I Didn't Know the Meaning of Pain
2. Let It Happen
3. Beautiful Feeling
4. Gonna Forget About You
5. Your Time to Cry
6. That's How It Is
7. A Man Must Stand for Something
8. You Got Me Knocking
9. I Can't Stand It
10. I Betcha Didn't Know That
11. It's in the Wind
12. Let Yourself Go
13. I Die a Little Each Day
14. Something 'bout 'cha
15. Why Can't We Be Lovers
16. Dangerous Highway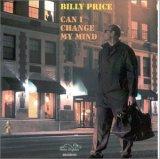 "Can I Change My Mind?" (Green Dolphin 1999) LISTEN
1. Crack Crack (When Are You Coming Back)
2. Mine All Mine All Mine
3. I Know It's Your Party (I Just Came Here to Dance)
4. This Magic Hour
5. Indefinitely
6. What Is Love (What Makes You Think You Deserve Some)
7. No Matter How You Turn or Twist It
8. Can I Change My Mind
9. One in a Million
10. Pass the Sugar
"Sworn Testimony: Billy Price Band Live" (Green Dolphin 2002)
1. Fried Chicken
2. Here I Am (Come and Take Me)
3. Gonna Forget About You
4. A Nickel and a Nail
5. Further On Up the Road
6. Mine All Mine All Mine
7. Sixty Minute Man/Slip Away
8. I've Been Searching
9. Let Yourself Go
10. You Better Believe It
11. (I Think I'm) Drowning On Dry Land
12. Bump and Grind
13. Ain't It Funky Now/Back From the Dead
14. Can I Change My Mind/Is It Something You've Got?
15. Do What You Think Is Best
16. Last Two Dollars
17. In the Room Next to the Room
18. I Want to Take You Home (To See Mama)
19. I Know It's Your Party (I Just Came Here to Dance)
20. Full of Fire
21. Open House At My House
22. You Left the Water Running
23. Mother-In-Law Blues
24. Nothing Left
25. Strange Man
"East End Avenue" (Bonedog 2006) LISTEN
1. Keep It To Yourself
2. Soul Sailin'
3. She Left Me With These Blues
4. East End Avenue
5. The Other Side Of You
6. If You Cook Like You Walk
7. The Big Show
8. Only Two Lovers
9. The Price I Paid For Loving You
10. Push Me To My Limit
11. Sweet Mistreatin' Love
12. Funky Like Dyke, Part 2
13. The Hard Hours
14. Faithful And True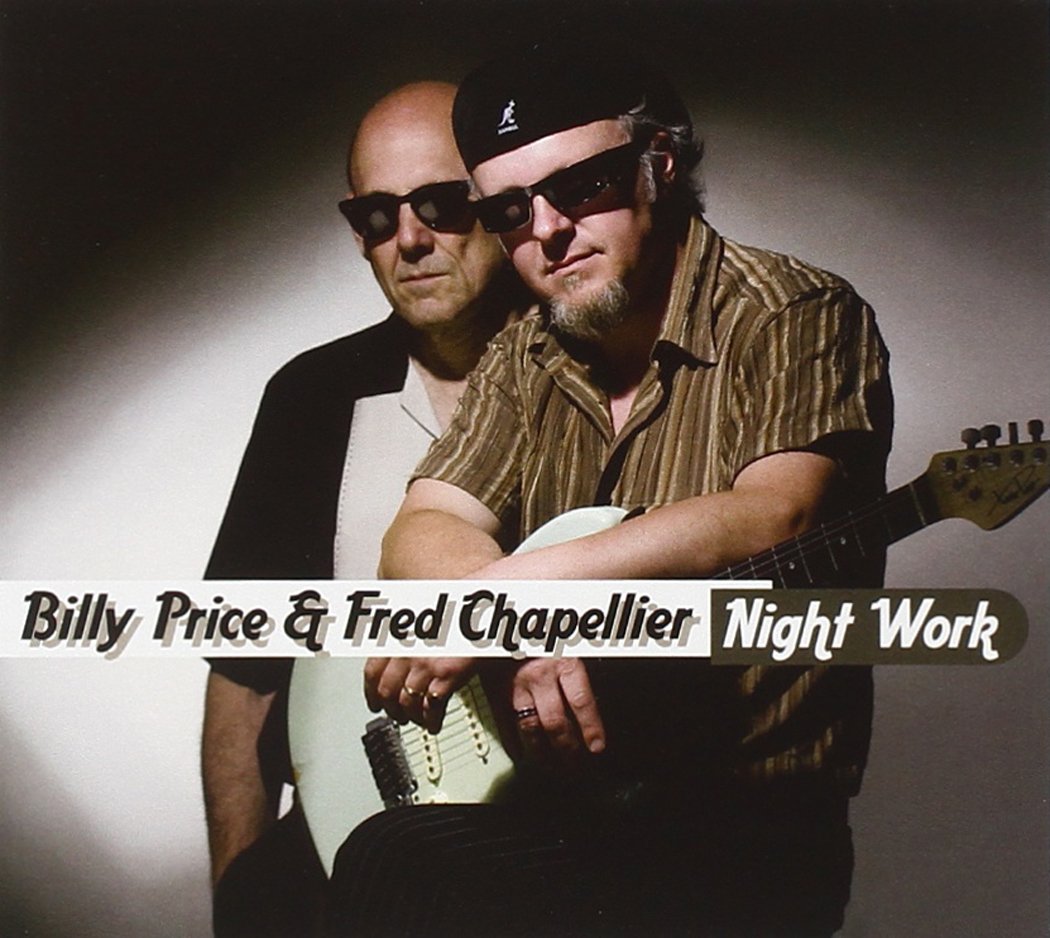 Billy Price & Fred Chapellier "Night Work" (Dixiefrog 2009)
1. Smart Money
2. My Love Comes Tumbling Down
3. Night Work
4. Don't Let My Baby Ride
5. When The Lights Came On
6. Love And Happiness
7. Who You're Workin' For
8. Under The Influence
9. The Wrong Woman
10. O.V. Wright
11. All The Love In The World
12. Champagne Blues And Pittsburgh Soul
13. Skunk Shuffle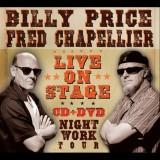 Billy Price & Fred Chapellier "Live On Stage" (Dixiefrog 2010)
CD
1-1 Keep It To Yourself 3:53
1-2 She Left Me With These Blues 5:00
1-3 Donít Let My Baby Ride 4:13
1-4 Night Work 5:04
1-5 When The Lights Came On 5:24
1-6 I'll Take Care Of You 8:48
1-7 A Nickel And A Nail 6:35
1-8 Under The Influence 6:41
1-9 Last Two Dollars 6:31
1-10 Love And Happiness 7:44
1-11 Good Time Charlie 3:53
DVD
2-1 Early In The Morning
2-2 She Left Me With These Blues
2-3 Donít Let My Baby Ride
2-4 Night Work
2-5 When The Lights Came On
2-6 Last Two Dollars
2-7 Good Time Charlie
2-8 Blues For Roy
2-9 Keep It For Yourself
2-10 A Nickel And A Nail
2-11 The Great Mistake
2-12 When The Lights Came On
2-13 My Love Will Never Die
2-14 Under The Influence
2-15 Love And Happiness
2-16 Further On Up The Road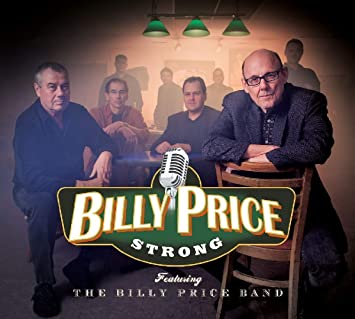 "Strong" (Dixiefrog 2013)
1 Drivin' Wheel 4:34
2 Can't Leave It Alone
3 Sweet Soul Music
4 Gotta Be Strong 3:58
5 The Lucky One 4:35
6 Let's Go For A Ride 4:32
7 Never Get Enough 3:18
8 Diggin' A Hole 3:31
9 Part Time Love 5:15
10 I've Got Love On My Mind 4:22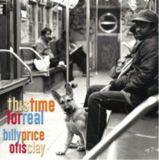 Billy Price Otis Clay "This Time For Real" (Bonedog/Vizztone 2015)
Somebody's Changing My Sweet Baby's Mind 4:05
I'm Afraid Of Losing You 3:37
Going To The Shack 4:14
All Because Of Your Love 3:36
Love Don't Love Nobody 6:44
I'll Never Do You Wrong 4:07
Don't Leave Me Starving For Your Love 3:22
Broadway Walk 3:16
Book Of Memories 5:06
Too Many Hands 3:52
Tears Of God 4:10
You Got Me Hummin' 2:57
"Alive And Strange" (Nola Blue/Vizztone 2017)
1 It Ain't A Juke Joint Without The Blues 7:03
2 Lifestyles Of The Poor And Unknown 3:52
3 Something Strange 4:21
4 This Time I'm Gone For Good 6:04
5 One More Day 4:58
6 Nothing Stays The Same Forever 5:41
7 Never Get Enough 7:08
8 What Have I Done Wrong 5:40
9 Lickin' Stick 3:16
10 R.M. Blues 7:32
11 Makin' Plans 5:21