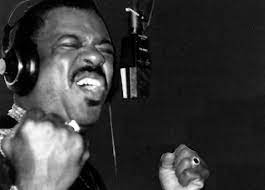 Buy CDs
"People let me take you down to the Chitlin' Circuit. Pulling out of Jackson/Heading to Mobile/Gonna stop in Baton Rouge/Then it's on to Greenville/DJs playin' my music on the radio/And when I come to town everybody want to see the Bill Coday show/On the Chitlin' Circuit/Everybody's having a ball/Playing another hole in the wall."
Those lyrics are taken from Bill Coday's song "On The Chitlin' Circuit" that references that famed part of the Deep South where modern Southern Soul Blues still lives and Bill Coday is a legend.
Born May 10, 1942, in Coldwater, Mississippi, Coday, the second of twelve children, was brought up in rural Arkansas with a strong religious Baptist background. Like many other great R&B singers, Bill was brought up singing gospel in church choirs and local quartets. Soon he crossed over to the Blues and began performing in juke joints around Blytheville, AK, with a band that included blues guitarist Son Seals Jr. He moved to Chicago in 1961 was spotted by Denise LaSalle while he was performing at the Black Orchid club. "Denise and her former husband, Bill Jones, owned Crajon Records. They signed me to their label, changing my name from "Chicago Willie" to "Bill Coday."
LaSalle teamed Coday with Memphis soul icon Willie Mitchell (co-architect of the Al Green/Hi Records sound). Coday's first singles for Crajon Productions were "Sixty Minute Teaser" and "I Get High on Your Love". "They did fairly well, but it was the next record that would launch my career in the R&B field". That next singlewas "Get Your Lies Straight," that put Coday on the map when he charted at #14 on the R&B charts in 1971. The follow up single was leased to Galaxy Records and "When You Find a Fool, Bump His Head," (a LaSalle composition) reached #48 R&B in summer 1971.
In 1973 Coday was signed to Epic Records, resulting in the minor hit "I'm Back To Collect" and a couple other singles including "A Man Ain't A Man" & "I Don't Want To Play The Game". Following this brief alliance Bill's recording days pretty much dried up for the next two decades. He still made a living on the road and "may have recorded in Muscle Shoals" in the late 70s (Bill doesn't remember). He was also briefly affiliated with Phil Walden, founder of Capricorn Records but they didn't see eye to eye so Bill parted ways and went back on the road. In 1984 it was LaSalle again that jump started Bill's career, hiring him as an opening act which eventually led to a recording contact with Ecko Records. So finally in 1995 Coday's second full length recording (if you count a 1978 collection of Crajon singles) was released and quickly became a hit on the "Chitlin' Circuit" with such colorful songs like "Her Love Is Good Enough To Put In Collard Greens" & "Dr. Thrillgood". The set also included and update of is signature hit, "Get Your Lies Straight". Five more CDs followed for Ecko until he decided to start his own record label, B & J Records, with partner James Wolfe. His first release was "Jump Start".
Album Discography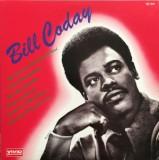 "Bill Coday" (Crajon 1978)
1. Get Your Lie Straight
2. You're Gonna Want Me
3. Sixty Minute Teaser, Pt. 1
4. Keep It Coming
5. When You Find a Fool Blimp His Head
6. Woman Rules the World
7. What Cha Laid on Me
8. High on Your Love
9. Let Me Be Your Handy Man
10. I Got a Thing
11. Jury of Love (8 Men 4 Women)
12. I'm Back to Collect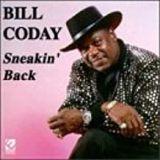 "Sneakin' Back" (Ecko 1995)
1. Get Your Lies Straight
2. Doctor Thrill Good
3. Maybe I'm in Love With You
4. Young, Fine, Sweet and Tender
5. Sneakin' Back
6. Her Love Is Good Enough to Put in Collard Greens
7. Husband Helping Man
8. Your Love Made a Do Wrong Man Do Right
9. I Can Move the Hoochie Coochie Man
10. Moans, Grunts and Groans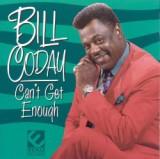 "Can't Get Enough" (Ecko 1997)
1. In the Room Next to the Room
2. Not a Word
3. Can't Get Enough
4. That's When the Blues Began
5. Ace of Spades
6. Come On
7. It's a Blues Thang
8. That's How Strong My Love Is
9. Get It While the Gettin' Is Good
10. Bring Your Lunch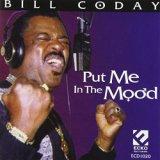 "Put Me In The Mood" (Ecko 1999)
1. I'm a Honey Do
2. Good Neighbor
3. Sexaholic
4. You Changed
5. I'm Gonna Stand Up for Myself
6. Bull Crap Song, The
7. I'm Ready to Ball
8. You Put Me in the Mood
9. Country Back Hills Juke Joint
10. She's in a Midnight Mood in the Middle of the Day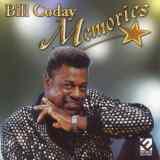 "Memories" (Ecko 2000)
1. We're Gonna Miss You Johnnie
2. My Outside Woman
3. Bo Hawg Grind
4. You Changed
5. It's a Blues Thang
6. When This Dance Is Over
7. Moans, Grunts and Groans
8. Country Back Hills Juke Joint
9. We're Gonna Miss You Johnnie - (Extended Mix)
"Love Gangsta" (Ecko 2002)
1. Love Gangsta
2. I Ain't Gonna Cry No More
3. On the Chitlin' Circuit
4. Hoochie Dance
5. Leave the Light On
6. If I Can't Cut the Mustard (I Can Still Lick Around the Jar)
7. I'm Gonna Take My Medicine
8. When This Dance Is Over
9. You Caught Me With My Drawers Off
10. Hoochie Dance - (Dance Mix)

"Take Me" (Ecko 2003)
1. If Johnnie Were Here Today
2. Back It Up And Put It Here
3. I'm A Lover Man
4. You Got My Money
5. Take me
6. Work That Thang
7. It Was A House Until you Made It A Home
8. I Want You
9. If Johnnie Were Here Today (long version)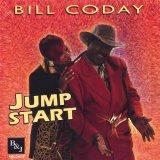 "Jump Start" (B & J Records 2005) LISTEN
1. Jump Start
2. Play Some Tyrone
3. A Woman Needs Some Money
4. Inside Your Head
5. I'm Headed to the Top
6. Put Your Fire Out
7. Stacking
8. One Side Love Affair
9. You Set Me Up
10. I'm Headed to the Top Extended Version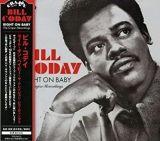 "I Got A Thing: The Crajon Recordings" (P-Vine 2007)
1. Get Your Lie Straight
2. You're Gonna Want Me
3. Sixty Minute Teaser, Pt. 1
4. Sixty Minute Teaser, Pt. 2
5. Keep It Coming
6. Right on Baby
7. When You Find a Fool Blimp His Head
8. Woman Rules the World
9. What Cha Laid on Me
10. High on Your Love
11. Let Me Be Your Handy Man
12. I Got a Thing
13. Jury of Love (8 Men 4 Women)
14. I'm Back to Collect
15. Everything Gotta Change
"The Best Years" (Ordena 2008)
1. Get Your Lie Straight
2. High On Your Love
3. Everything's Got to Change
4. When You Find a Fool (Bump His Head)
5. A Woman Rules the World
6. Let Me Be Your Handy-Man
7. I've Got a Thing
8. Sixty-Minute Teaser Pt. 1
9. You're Gonna Want Me Back
10. Keep It Coming
11. What'cha Laid On Me
12. Sixty-Minute Teaser Pt. 2
13. Jury of Love