Bettye LaVette
Bettye LaVette (born Betty Jo Haskins, January 29, 1946) was born in Muskegon, Michigan, and raised in Detroit. Unlike many of her contemporaries, she did not begin singing in the church, but in her parents' living room, singing R&B and country and western music. She was signed by Johnnie Mae Matthews, a local record producer. In 1962, aged sixteen, she recorded a single, "My Man — He's a Lovin' Man", with Matthews, which became a Top Ten R&B hit after Atlantic Records bought distribution rights. This led to a tour with rhythm and blues musicians Clyde McPhatter, Ben E. King, Barbara Lynn, and then-newcomer Otis Redding. She next hit the charts with "Let Me Down Easy" on Calla Records in 1965. This led to a brief stint with The James Brown Revue. After recording several singles for local Detroit labels, LaVette signed to the Silver Fox label in 1969. She cut a handful of tracks, including two Top 40 R&B hits: "He Made A Woman Out Of Me" and "Do Your Duty". The Memphis studio musicians on these recordings have since become known as The Dixie Flyers. In 1972, she signed once again with Atlantic/Atco. She was sent to Muscle Shoals Sound Studio in Alabama to record what was to be her first full-length album. Titled Child of the Seventies, it was produced by Brad Shapiro and featured the Muscle Shoals Rhythm Section, now known as The Swampers, but Atco chose not to issue the album.

The mid 1970s saw a brief stint and two 45s with Epic, and in 1978 she released the disco smash on West End Records "Doin' The Best That I Can". In 1982, she was signed by her hometown label, Motown, and sent to Nashville to record. The resulting LP (her first album actually issued), titled Tell Me A Lie, was produced by Steve Buckingham. The first single, "Right In The Middle (Of Falling In Love)" hit the R&B Top 40. She briefly gave up recording for a six-year run in the Broadway smash Bubbling Brown Sugar,appearing alongside Honi Coles and Cab Calloway.

After LaVette had played her own personal mono recordings of Child of the Seventies for Gilles Petard, a French soul music collector, he sought the master recordings at Atlantic, whose personnel had previously thought they had been lost in a fire some years back. In 1999, he finally discovered the masters and then licensed the album from Atlantic and released it in 2000 as Souvenirs on his Art and Soul label. At the same time, Let Me Down Easy — Live In Concert was issued by the Dutch Munich label. Both albums sparked a renewed interest in LaVette and in 2003, "A Woman Like Me" (produced by Dennis Walker) was released. The CD won the 2004 W. C. Handy Award for "Comeback Blues Album of the Year". In an interview, LaVette identified A Woman Like Me as the first album in the second phase of her career and said her 2012 autobiography was named after the album.

After being signed to The Rosebud Agency for live bookings, Rosebud president Mike Kappus brought her to the attention of Anti- Records president, Andy Kaulkin. Upon seeing LaVette perform, Kaulkin signed her to a three-record deal. For the first project, he paired her with Joe Henry, and suggested an album of songs written entirely by women. The resulting CD, "I've Got My Own Hell to Raise", was on many critics' "Best of 2005" lists.

Her 2007 album, "The Scene of the Crime", was mostly recorded at FAME Studios in Muscle Shoals, Alabama, with alt-rockers Drive-By Truckers. The Scene of the Crime was nominated for a Grammy Award for "Best Contemporary Blues Album".

In 2008, she received a Blues Music Award for "Best Contemporary Female Blues Singer". Also in 2008, Reel Music re-issued on CD her Motown LP, Tell Me A Lie. The album contained the original cover design that was not used when the LP was released.
She released two more fab albums for Anti-Epitaph ("Interpretations", "Thankful & Thoughtful"), one for Cherry Red ("Worthy") and her latest is an all Bob Dylan songs album entitled "Things Have Changed" released on Verve in 2018.
READ OUR INTERVIEW WITH BETTYE LAVETTE HERE

Album Discography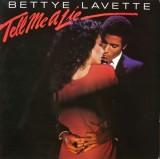 "Tell Me A Lie" (Motown 1982)
Right In The Middle (Of Falling In Love) 3:43
Either Way We Lose 3:28
Suspicions 4:16
You Seen One, You Seen 'Em All 2:43
I Heard It Through The Grapevine 3:24
Tell Me A Lie 3:48
I Like It Like That 3:31
Before I Even Knew Your Name (I Needed You) 3:25
I Can't Stop 3:34
If I Were Your Woman 3:20
"Not Gonna Happen Twice" (Motorcity 1991)
1 Not Gonna Happen Twice
2 Love Caught Me Out
3 Out Of The Blue
4 Have A Heart
5 Right Out Of Time
6 Too Great A Price To Pay
7 Let Me Down Easy
8 Good Luck
9 Jimmy Mack
10 Time Won't Change This Love
11 Danger! Heartbreak Dead Ahead
12 Surrender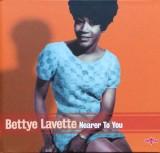 "Nearer To You" (Charly 1991)
He Made A Woman Out Of Me 2:33
Nearer To You 3:09
Do Your Duty 2:44
Love's Made A Fool Out Of Me 2:31
My Train's Coming In 2:17
Games People Play 3:24
At The Mercy Of A Man 2:26
Piece Of My Heart 2:16
Let's Go, Let's Go, Let's Go 2:18
Hello Sunshine 2:43
We Got To Slip Around 2:58
Easier To Say (Than Do) 3:00
Let Me Down Easy 2:51
I'm In Love 3:07
Feelings 5:27
Living On A Shoestring 2:51
"The Very Best Of" (Motorcity 1996)
1 Good Luck
2 Right Out Of Time
3 Have A Heart
4 Jimmy Mack
5 Let Me Down Easy
6 Out Of The Blue
7 Time Won't Change This Love
8 Not Gonna Happen Twice
9 Surrender
10 Too Great A Price To Pay
11 I'm Ready For Love
12 Love Caught Me Out
13 Danger! Heartbreak Dead Ahead
14 Reach For The Sky
"Let Me Down Easy In Concert" (Munich 2000)
My Man 4:50
Damn Your Eyes 9:43
Right In The Middle 4:33
You'll Never Change 5:25
Almost 3:10
Your Turn To Cry (Your Time To Cry) 4:07
He Made A Woman Out Of Me 3:38
Let Me Down Easy 8:40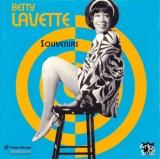 "Souvenirs" (Art & Soul 2000)
Actually the first (albeit late) release of the unissued Atlantic album (i.e. what could have been her first LP in 1973)
1 It Ain't Easy
2 Fortune Teller
3 Our Own Love Song
4 Soul Tambourine
5 Your Turn To Cry
6 Ain't Nothing Gonna Change Me
7 All The Black And White Children
8 If I Can't Be Your Woman
9 Outside Woman
10 The Stealer
11 My Love Is Showing
12 Souvenirs
13 Heart Of Gold
14 You'll Wake Up Wiser
15 My Man - He's A Lovin' Man
16 Shut Your Mouth
17 You'll Never Change
18 Here I Am

"A Woman Like Me" (Blues Express 2003)
Serves Him Right
The Forecast
Thru The Winter
Right Next Door
When The Blues Catch Up To You
Thinkin'bout You
A Woman Like Me
It Ain't Worth It After A While
When A Woman's Had Enough
Salt On My Wounds
Close As I'll Get To Heaven
Hey, Hey Baby (Bettye's Blues)
****

1/2
While most of the attention concerning LaVette's discography centers around her stunning comeback beginning with her Anti/Epitaph debut "I've Got My Own Hell To Raise" in 2012 LaVette had already made what should have been her comeback album in 2003. It's her most straight-forward Soul Blues release featuring some strong covers ("Right Next Door", "The Forecast") and some new numbers co-composed for this album by former Robert Cray-bassist/producer Dennis Walker ("When The Blues Catch Up To You", "It Ain't Worth It After Awhile", "Serves Him Right"). It's all about LaVette's timeworn voice and expert phrasing though.

"I've Got My Own Hell To Raise" (Anti 2005)
I Do Not Want What I Haven't Got 2:11
Joy 3:55
Down To Zero 3:10
The High Road 4:29
On The Surface 3:26
Just Say So 4:29
Little Sparrow 4:41
How Am I Different 4:28
Only Time Will Tell Me 4:33
Sleep To Dream 3:46
**** With a raspy alto exploding with emotion Bettye LaVette must have "buzzard luck" for her not to be better known. Of course that could change with this potent stew of sandpaper R & B, folk, soul & gospelish blues. Be forewarned this isn't saccharine sweet soul music replete with horns and an unremitting groove. In fact at times it's jarring and cacophonous but never boring. The material is drawn from an eclectic assortment of female singers but Lavette turns each track into her own. A torchy acapella version of Sinead O'Connor's "I Do Not Want What I Haven't Got" kicks things off before giving way to a jagged rendition of Lucina Williams' "Joy". Producer Joe Henry was behind Solomon Burke's dramatic comeback album "Don't Give Up On Me". Spare, dusky and traveling on a gravel road Henry's production is sympathetic and unobtrusive. LaVette's the centerpiece rather than studio wizardry. She can migrate from a gritty, manic number like "Joy" onto a delicate piano ballad like "Down To Zero" (written by iconoclast Joan Armatrading) and "The High Road" with ease. Henry strips away the chamber-pop pretensions of the unctuous Fiona Apple's "Sleep To Dream" down to a bluesy root and brings out the R & B in Aimee Mann's literate pop/rock confection "How Am I Different?". Don't call it a comeback- she's been here for years. In fact in 2003 she already won the W.C. Handy Award for Comeback Of The Year with "A Woman Like Me" but expect a lot of press on this one. It's not what I wanted personally from LaVette at first, which would have been a more traditional soul record, but as a critic I can still objectively admire it's rough beauty. It gets better with each listen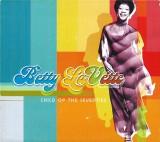 "Child Of The 70s" (Rhino 2006)
It Ain't Easy
If I Can't Be A Woman
Fortune Teller
You Turn To Cry
Soul Tambourine
All The Black And White Children
Our Own Love Song
Ain't Nothing Gonna Change Me Now
Outside Woman
The Stealer
My Love Is Showing
Souvenirs
Waiting For Tomorrow
Livin' Life On A Shoestring
Child Of The Seventies Singles
You Turn To Cry (Mono Single Version)
Soul Tambourine (Mono Single Version)
Heart Of Gold
You'll Wake Up Wiser
Here I Am
You'll Never Change
My Man - He's A Lovin' Man
Shut Your Mouth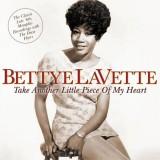 "Take Another Little Piece Of My Heart" (Varese Vintage 2006)
1 At The Mercy Of A Man
2 Do Your Duty
3 Easier To Say (Than Do)
4 Games People Play
5 He Made A Woman Out Of Me
6 I'm In Love
7 –Bettye Lavette & Hank Ballard Hello Sunshine
8 Love Made A Fool Of Me
9 My Train's Comin' In
10 Nearer To You
11 We Got To Slip Around
12 Piece Of My Heart
13 –Bettye Lavette & Hank Ballard Let's Go, Let's Go, Let's Go

"Scene Of The Crime" (Anti 2007)
I Still Want To Be Your Baby (Take Me Like I Am)
Choices
Jealousy
You Don't Know Me At All
Somebody Pick Up My Pieces
They Call It Love
The Last Time
Talking Old Soldiers
Before The Money Came (The Battle Of Bettye Lavette)
I Guess We Shouldn't Talk About That Now
"A Change Is Gonna Come Sessions" (Anti 2009)
1 Change Is Gonna Come
2 'Round Midnight
3 God Bless The Child
4 Lush Life
5 Ain't No Sunshine
6 Ain't That Lovin' You Baby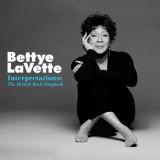 "Interpretations: The British Rock Songbook" (Anti 2010)
The Word 3:37
No Time To Live 4:28
Don't Let Me Be Misunderstood 3:50
All My Love 4:11
Isn't It A Pity 4:19
Wish You Were Here 3:49
It Don't Come Easy 4:34
Maybe I'm Amazed 3:51
Salt Of The Earth 4:28
Nights In White Satin 4:24
Why Does Love Got To Be So Sad 3:58
Don't Let The Sun Go Down On Me 5:37
Bonus Track
Love Reign O'er Me (Live From The Kennedy Center Honors) 5:32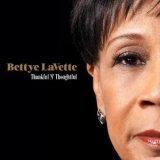 "Thankful N' Thoughtful" (Anti/Epitath 2012)
Everything Is Broken
I'm Not The One
Dirty Old Town
The More I Search (The More I Die)
I'm Tired
Crazy
Yesterday Is Here
Thankful N' Thoughtful
Fair Enough
Time Will Do The Talking
Everybody Knows This Is Nowhere
Dirty Old Town (Slow Version)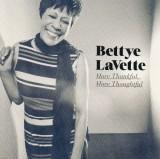 "More Thankful N' Thoughtful" (Anti/Epitath 2012)
1 Long Time
2 Welcome To The Good Times
3 Old
4 Save Some Time To Dream
5 Whole Lotta Lonely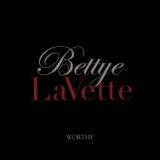 "Worthy" (Cherry Red 2015)
Unbelievable
When I Was A Young Gorl
Bless Us All
Stop
Undamned
Complicated
Where A Life Goes
Just Between You And Me And The Wall You're A Fool
Wait
Step Away
Worthy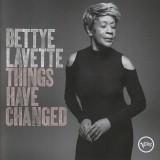 "Things Have Changed" (Verve 2018)
Things Have Changed 6:57
It Ain't Me Babe 5:30
Political World 4:03
Don't Fall Apart On Me Tonight 5:07
Seeing The Real You At Last 5:07
Mama, You Been On My Mind 3:46
Ain't Talkin' 5:40
The Times They Are A-Changin' 5:08
What Was It You Wanted 4:42
Emotionally Yours 5:24
Do Right To Me Baby (Do Unto Others) 3:36
Going, Going, Gone 4:05