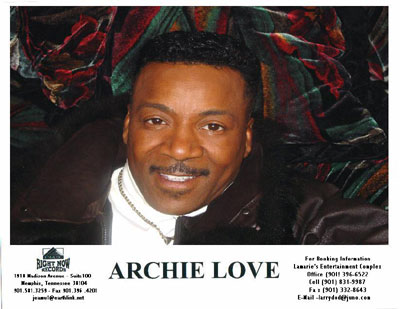 Archie Love BUY CDS
Living in Memphis, Home of the Blues, a musically enriched family of gospel singers, to include his father, sisters and brothers, church chorus, school bands, his own band, 'Freedom Express", and became the drummer for Soul Children at the age of 18.

While playing with The Freedom Express and working with The Soul Children, Archie also began touring with Denise LaSalle and J. Blackfoot in addition to working as a studio vocalist for numerous others such as the BAR KAYS.

Love formed the group "The Main Attraction", which was signed by RCA Records and released one album.

The group was then signed to Motown and changed their name to The Right Choice for one self-titled album. They managed a #13 Billboard R & B hit with a cover of Al Green's "Tired Of Being Alone" . A hiatus followed after intensive touring with several members of the group agreeing to pursue solo projects.

Archie released a single called "Love Signs" and an EP entitled "All My Love" in the 90s but it wasn't until 2002's "Exposed" that he released a proper LP on his own. While working in the studio he was approached by the Bar-Kays to be a lead vocalist, on their single "You're My Joy" and signed to the label JEA Music/Right Now, resulting in the well-received CD "Sincerely Yours". In 2008 he released another strong followup called "Love Chronicles"
Album Discography
with Freedom Express
"Stolen Pleasures" (Spirit 1981)
with The Main Attraction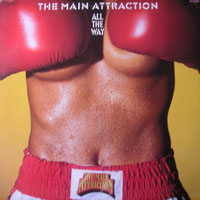 "All The Way" (RCA 1986)
1. Reconsider
2. Rainy Night
3. Head On Collision
4. All The Way
5. She's Stacked
6. Split Personality
7. I Love You So
8. Can't Let Go
9. Private Spot
with The Right Choice
"The Right Choice" (Motown 1989)
1. Shake Your Buns
2. Secret Wish
3. Torn Between Two Lovers
4. I Let You Slip Away
5. Tired of Being Alone
6. B.Y.O.B. (Bring Your Own Body)
7. I Owe You One
8. Am I Losing You
9. Who Keeps Coming Ba K (4 Your Love)
10. Holding Out on Me
Archie Love
"All My Love (EP)" (Omni 1991?)

"Exposed" (Street Soul 2002)
1. My Joy
2. When U Go
3. I'll Be The Only One
4. Don't Take Me For Granted
5. Do You Love Me
6. Off My Mind
7. Only Girl
8. Lets Get It On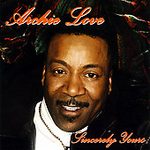 "Sincerely Yours" (JEA/Right Now 2005) LISTEN
1. Same Woman
2. Should've Been There For You
3. One More For the Lonely
4. Hideway
5. Loving on Borrowed Time
6. Disco Lady
7. Who
8. I'm So in Love With You
9. Thanks For the Memories
10. Disco Lady - (Stepping mix)

"Love Chronicles" (JEA/Right Now/Loveland 2008) LISTEN
1. Tune-Up
2. I Take Back
3. Ain't Got Nothing on You
4. Done All That I Can Do
5. Help Me Get That Women
6. Get on the Dance Floor
7. Love Is a Wonderful Thing
8. You're My Joy
9. Standing on the Edge
10. Keep Love Strong
11. Before a Judge
12. Dear Momma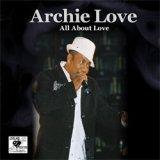 "All About Love" (Loveland 2011) LISTEN
1. Love Is a Wonderful Thing
2. Loving on Borrowed Time
3. My Joy
4. Done All That I Can Do
5. Standing on the Edge
6. I'll Be The One
7. Before a Judge
8. Should've Been There For You
9. Thanks For The Memories
10.One More For the Lonely
11.Off My Mind
12.The Only Girl
13.Let's Get It On
14.Blame It On Me
15.My Baby's Gone
16.When U Go