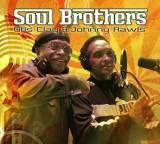 Otis Clay & Johnny Rawls "Soul Brothers"
In Stock
1. Only You Know and I Know
2. Momma Didn't Raise No Fool
3. Voodoo Queen
4. What Becomes of the Brokenhearted
5. Living On Borrowed Time
6. Turn Back the Hands of Time
7. Road Dog
8. Poor Little Rich Girl
9. Hallelujah Lord
10. Waiting for Dreams
Catfood
13.99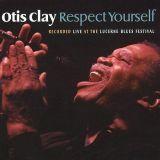 Otis Clay "Respect Yourself"
In Stock
1. Introduction
2. You're the One
3. When Hearts Grow Cold
4. Nickel and a Nail
5. Sho Wasn't Me
6. For the Good Times
7. I Can Take You to Heaven Tonight
8. Amen/This Little Light of Mine
9. Love & Happiness
10. I Just Wanna Testify
11. Respect Yourself
Blind Pig
12.99